The Project Veritas Experience: American Muckraker Book Launch
Date:
Saturday, January 29, 2022
Time:
6:30 PM - 10:00 PM
Location:
January 29th, 2022
Fontainebleau Miami
Collins Avenue, Miami Beach, FL 33140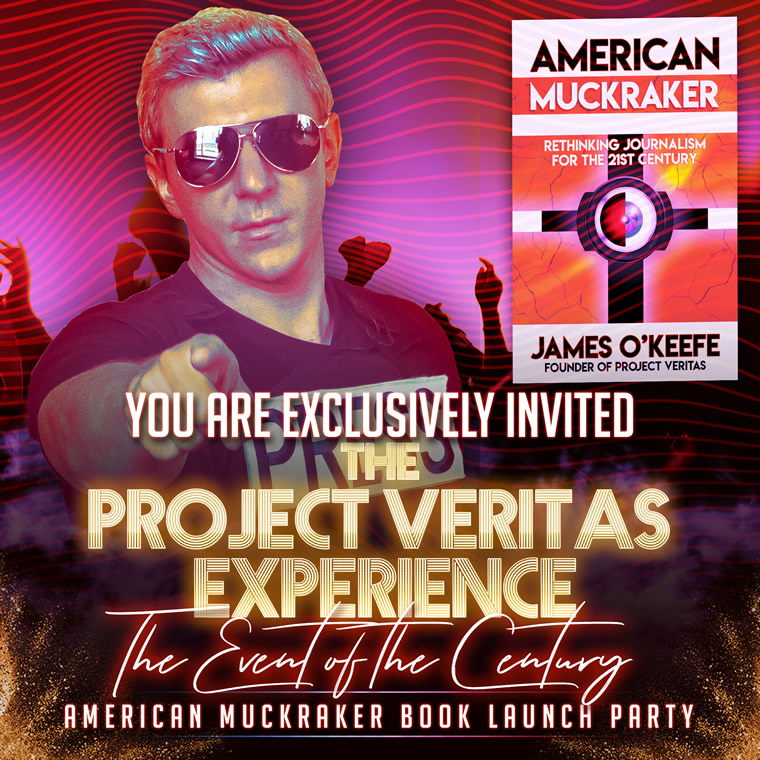 Project Veritas is throwing the party of the CENTURY to commemorate the launch of James O'Keefe's latest book, "American Muckraker."
Join James and special guests as over a decade of Project Veritas' greatest undercover journalism stings are brought to life in an unforgettable performance. Resignations, arrests, FBI raids, first amendment triumphs and the birth of a whistleblower movement it's the Project Veritas story you won't read about on Wikipedia.
Following the performance, Miami's South Beach will come alive at the American Muckraker After Party.
Event Check-In Begins: 6:00pm
Cocktail Hour: 7:30pm-8:30pm
Project Veritas Experience: 8:30pm-9:30pm
Afterparty: 10pm-1am